Sewer Junction & Water Connection
Superior Plumbing Drainage & Gas are experts when it comes to new sewer junctions, also known as a sewer line cut in, or a cut in junction. Whether converting from a septic system to sewer reticulate, undertaking home renovations, or commencing green title subdivisions or strata lot subdivisions, a new sewer junction could be required.
The knowledgeable team at Superior Plumbing Drainage & Gas can install a sewer junction, connecting your property to the Water Corporation's wastewater system. The Water Corporation require applications to have a sewer junction cut in. If site works are required deeper than 1.5 metres, we install temporary supports to shore up the trench to Australian standards, a legal requirement in Western Australia.
A poorly installed sewer junction cut in can lead to leaks and other problems down the track, which are often very expensive to remedy. Our team are fully qualified and experienced, guaranteeing the highest standard on all work completed.
Sewer Junction Process
1. Investigation & Approvals
We investigate the site and provide advice on the best option forward. We also organise approval from the environmental health officer of your local government. He will evaluate and advise you if your old septic tank needs decommissioning.
2. Siteworks, Excavation & Trenching
With our extensive range of custom earthwork machinery at our disposal, including excavators, bobcats, and loaders. We dig down toward the sewer line and prepare the site for inspection and install.
3. Material Delivery
Superior Plumbing Drainage & Gas can supply all the materials needed for the job. We guarantee no hidden costs and provide upfront stock sheets for any equipment required.
4. Water Corporation
We liaise with the Water Corporation who are brought in to cut into the main sewer line if required, with all updated work sheets submitted to the Water Corporation.
5. Installation
Once the main sewer line has been cut and approved, the team is then able to install the junction and connect to the wastewater system.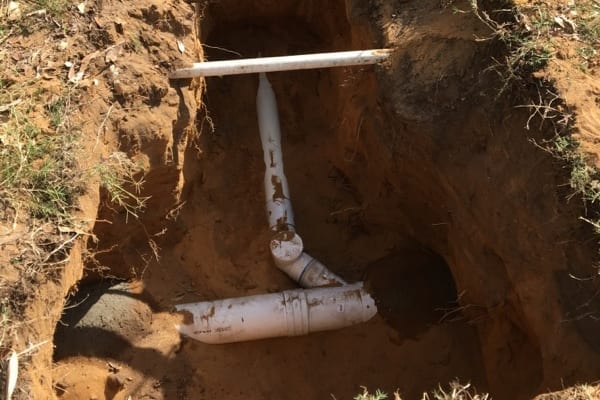 Servicing the Perth Metro Area
Our Plumbing Drainage & Gas services are available in the Perth Metro area. Our team can visit and inspect your commercial or residential property and complete all the necessary work to an extremely professional standard.

Ready to Work With Superior Plumbing?
With thousands of satisfied customers across Perth, and years of experience in installing new sewer junctions, Superior Plumbing is the number one choice for high quality, professional plumbing.
We're happy to discuss any aspects of the project with you, and offer a 100% money back guarantee on all of our work, so you can rest easy knowing the professionals are on the job.
Contact us today and find out more about our new sewer junction services.