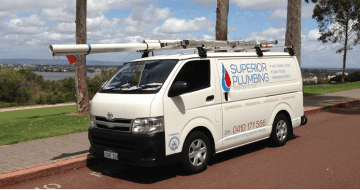 For over 10 years, Superior Plumbing has been the number one choice for residential and commercial customers throughout Perth and locally in Leeming.  We offer a complete 'One stop shop" for all your plumbing and gas needs, everything from large scale kitchen fit outs and trade waste traps, to sewer conversions and junctions, diagnosis of tree root damage and fixing broken taps.  No job is too big or small for us, and our friendly and reliable staff will turn up to your home or business with everything we'll need to get your job done right the first time.
If you need any plumbing or gas work done in Leeming, contact Superior Plumbing now.
Need a Plumber in Leeming?
After being in the industry for so long, there's not much we haven't had to fix or provide advice on when it comes to plumbing and gas problems.  Luckily, most common issues can be dealt with on the spot, with larger or more complex problems requiring repeated visits.  In these cases, we always ensure that we schedule work around your home or work routine, and make sure we minimise any hassle to you as much as possible.
We pride ourselves on the fact that we have fully stocked trucks, and this means that when you contact us for work, we'll turn up at your site with all the parts, equipment and tools we'll need.  This saves you time and money as it means we won't need to go offsite to visit hardware or plumbing supply stores like some plumbers.
Some of the most common plumbing and gas problems we see in Leeming include:
Blocked or broken toilets: nothing can disrupt a normal home or working routine like a toilet that won't work or is backed up.  Luckily with our state of the art equipment and know how we can have your toilet up and function again quickly.
Overflowing drains: with our CCTV technology, we can efficiently diagnose a range of issues with drains and pipes, finding the source of the problem quickly and fixing it then and there.
Hot water units: we all rely on our hot water units to provide us with hot water day and night, so when you're suddenly only getting cold water it can come as a shock.  We stock a wide range of premium hot water units and parts, so no matter your issue we can get you back up and running in no time.
We provide services for the installation, replacement and ongoing maintenance of all fixtures and fittings, gas space heating, commercial arrestors and trade waste traps, septic to mains sewerage conversions, and calls outs for the repair or replacement of kitchen gas appliances such as ovens and cooktops.    This list of services is not comprehensive, and you should contact us to find out about our other work for residential and commercial customers.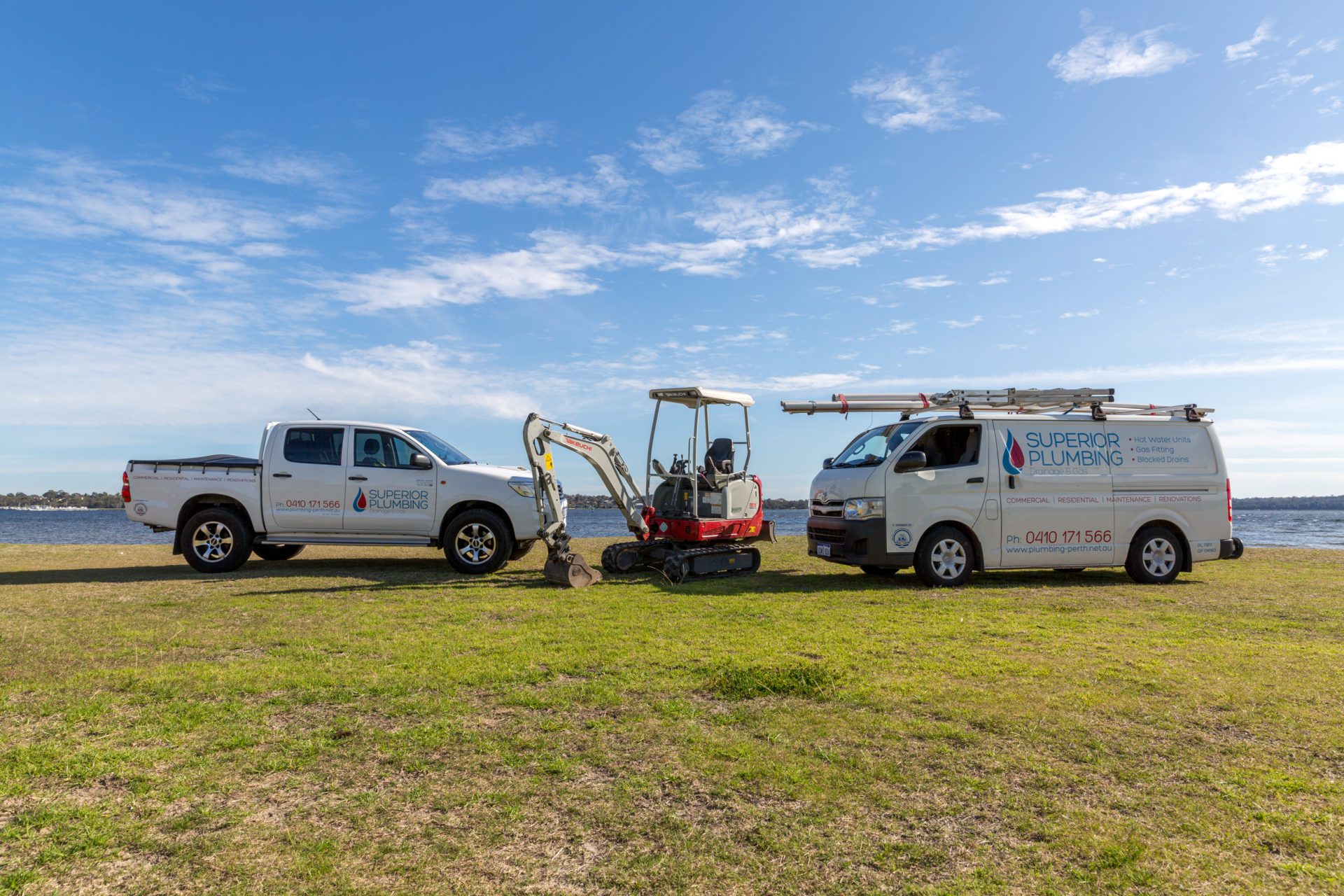 Our Plumbing Services
Unlike some plumbers, we don't charge extra fees for our emergency call outs, instead we offer one fixed flat rate.  This means that we'll work on your issue until it's fixed, and at the end of the job you won't be blindsided by an unanticipated expense.  We'll also make sure we turn up at your home or business as quickly as possible – we'll even give you a call to let you know when we'll arrive so you're not waiting around for us.  This can make all the difference, especially if your emergency occurs late at night or early in the morning.
Leeming's Local Plumbing and Gas Fitting
For complete peace of mind, we offer a money back guarantee on all of our plumbing and gas services.  Our goal is to exceed your expectations every time we work with you, so if for any reason you feel our work is not satisfactory, we'll refund your money in full, no questions asked.
Don't settle for second best.  Choose the company that's trusted by more customers across Perth than any other plumbing and gas specialist – Contact Superior Plumbing today.