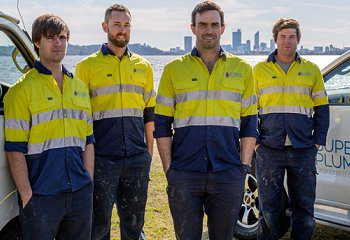 For over a decade Superior Plumbing has been providing first class plumbing and gas services to residents and business owners in Jandakot.
Our fully licensed and insured company offers a 'one-stop shop' for all general and specialist work – everything from changing tap washers and fixing gas appliances to sewerage treatment plants and trade waste traps – and we're the number one choice for professional and cost effective services.  With our free, no obligation quotes, our highly qualified plumbers and 100% money back guarantee, we can't be beaten for workmanship or customer care.
We'd love to talk to you about your plumbing or gas needs, so give us a call today.
Do you need plumbing and gas services in Jandakot?
No two plumbing or gas jobs are ever the same, that's why we ensure our staff have fully equipped work trucks and undergo continuous industry training to keep them up to date with the latest in standards and techniques.   This makes our plumbing and gas services the best in Jandakot and the wider Perth region.
We cover all types of plumbing and gas work, including the installation, repair, maintenance and advice on the following:
Fittings and fittings for residential properties
Toilets
Gas hot water units
Kitchen appliances
Space heating
Filtration and reticulation services
Fridge cut ins
Trade waste systems
Sewer extensions and conversions
Bathroom, kitchen and laundry renovations
Strata subdivisions
Fit outs for commercial properties
One of our popular services in Jandakot is providing advice on ways to save water in and around homes and businesses.  Water bills are always on the rise, and it's good to get an expert to come and assess your property for areas you can easily save money.  Sometimes it can just be a matter of adapting your garden or landscaping to a more water-wise environment, or fitting some of the latest water efficient products that are available on the market.

Plumbing help in Jandakot
The most common issues  generally involve blocked or broken toilets, overflowing drains and burst sewer pipes, seized taps, gas leaks and a broken hot water units.  These issues can normally be fixed quickly, although it is critical that you call us in as soon as the problem occurs so minimise any further damage being done to your home or business.
Because we're on call all the time, we're standing by to take your enquiry at all times of the day and night, and even on public holidays and after hours on the weekend.  Once we've find out the nature of the problem, we'll make sure our truck is equipped with all necessary parts and tools.  We understand that these types of emergency situations can be stressful, so make sure we make the process as hassle free for you as possible.  For example, we'll give you a call before we arrive so that you expect us, and we won't charge you any extra fees for our call out – just the one flat rate.  After we're done, we'll even clean up any mess we made while working on your issue.
Jandakot's choice for superior plumbing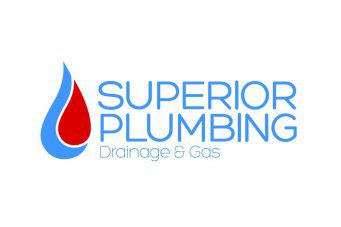 Let's look at just some of the reasons why more customers in Jandakot choose us over our competitors:
We're professionals in everything we do, from our uniforms and branded trucks, to our level of commitment to providing the very best service we can, each and every time.
Our wide range of services means you can rely on us for all types of plumbing and gas work.
We're members of the Master Plumbers Association, and fully insured and licensed.
Our staff are police-cleared for added safety.
We're owned and operated locally, and we can service residential, commercial and industrial properties.
We can take on small, one-off jobs, as well as larger more complex projects.
We can provide project management assistance for a range of work such as renovations and property subdivisions.
We offer fast and reliable services, and our response times for 24/7 emergency work is the best in the business.
We provide all customers with a money back guarantee. This means that we'll refund your money in full if you're in some way unsatisfied with our work for you.
Our services are affordable for everyone, and we're always happy to sit down with you to discuss your budget.
Contact Superior Plumbing now – we're looking forward to talking to you.