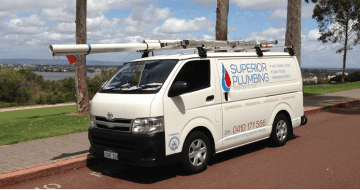 Plumber Hamilton Hill
Superior Plumbing provides a wide range of general and specialised plumbing and gas services in Hamilton Hill.
For more than 10 years we have worked in and around the local area, with high-quality plumbing services and first-class customer care.  Our staff is well trained, and friendly, has been police checked, and we are fully licensed and insured, so you can rest easy knowing you're in safe and capable hands.
We work in residential, commercial and industrial properties, and have years of experience with both big and small jobs.  We can fix your water hammer issues, advise you about suitable gas hot water systems, help you plan and undertake a bathroom renovation or fit out your commercial or industrial premises.
Contact Superior Plumbing today for the service you can count on!
Fast, Friendly and Effective Plumbing
Our years of experience and dedication have given us an outstanding reputation with thousands of customers all across Perth.  We are flexible enough to be able to take on large projects or simply provide regular maintenance checks ups on gas appliances or plumbing.  Our completely equipped and stocked trucks mean that when we turn up to your site to start working, we'll usually have everything we need to finish the job, without having to go off site.
Our range of services includes the repair and maintenance of bathroom, laundry and kitchen fixtures such as taps, toilets, sinks, and showers, as well as the installation of appliances including hotplates, ovens, gas space heaters and gas hot water systems.  We also provide:
Advice on water wise solutions for your home or business
Commercial and industrial fitouts
Bathroom, kitchen and laundry renovations and extensions
Sewer junctions and extensions
Strata subdivision
Water filtration and reticulation services
Before starting work, we will provide a quote for the estimated cost of the job, so that you won't be hit by any unexpected costs once we're finished.  We'll explain what we intend to do, and try and minimize the impact of our work on you and the other occupants of the property as much as possible.  We'll even clean up any rubbish or mess made after we're done.  No matter how small or how complex your plumbing or gas issue is, we'll handle it quickly and with the highest standards of professionalism.
Drainage and Gas in Hamilton Hill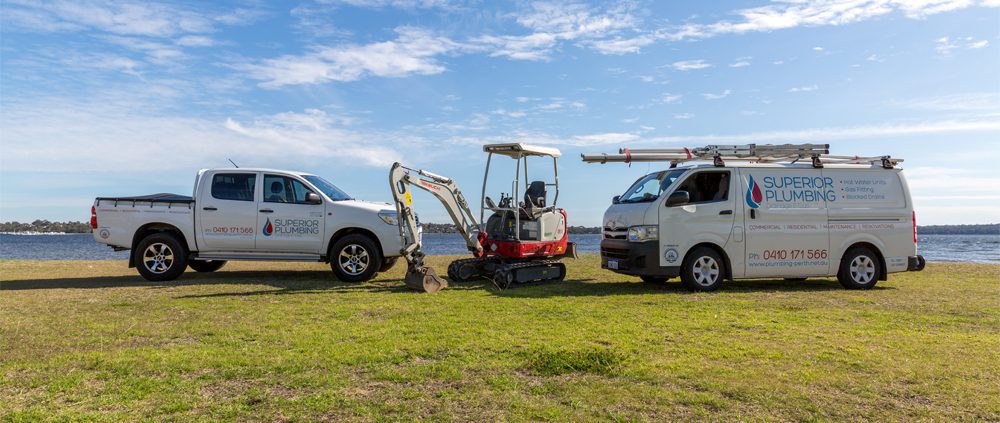 If you're looking for emergency plumbing or gas services in Hamilton Hill, contact the company that thousands of other customers have relied on in and around the area.  We have an outstanding track record in providing the fastest and most efficient 24/7 emergency call out service for homes and businesses in Perth.
Our plumbers and gas fitters are always on call, meaning that you can expect a quick response and fast on site service, even on weekends, public holidays and after normal working hours.   We also offer a flat rate fee, meaning no extra call out charges, even if we have to attend your property during unusual hours.  You'll receive a courtesy call to let you know that we're on our way, and we can generally take care of all common plumbing and gas emergencies on the spot, including:
Broken or faulty gas hot water systems
Blocked toilet, drains or pipes
Gas leaks
Burst showerheads or taps
If the problem is more complex, we will ensure we put an effective temporary fix in place until we can provide a longer term solution.  Your safety, and that of your property, is foremost in our minds and we strive to do everything to minimise any stress or damage.
Don't let emergencies get in the way of your everyday life – contact us any time of the day or night, and let us take care of it for you!
Why Choose Us?
When you choose us over our competitors, you're choosing a company that:
Has been in the industry for over a decade
Is locally owned and operated
Are Members of the Master Plumbers & Gasfitters Association of Australia
Has highly trained and qualified staff
Has an unmatched reputation in the business, and thousands of satisfied customers throughout the Perth region
Has fully stocked trucks and ensures their staff turn up to jobs fully equipped
Offers customers a 100% money back guarantee (with no questions asked)
We always aim to exceed your expectations, so give us a call today and let our friendly staff help you with your plumbing or gas issue.