Plumber Forrestfield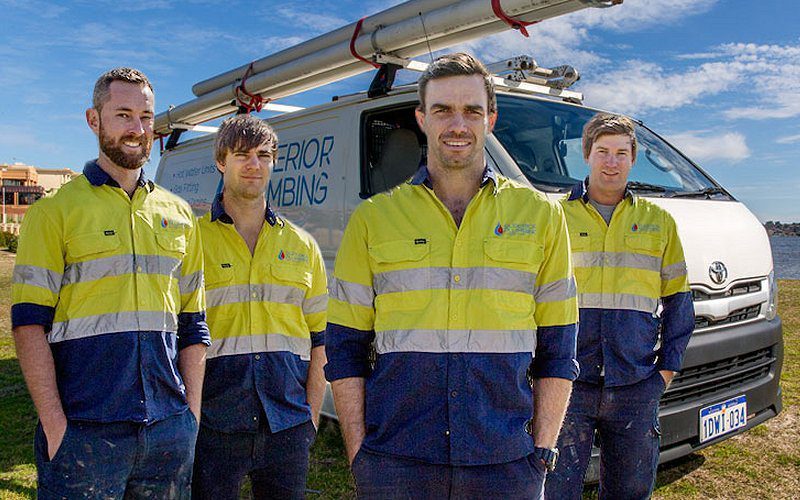 If you're searching for a locally owned and operated plumbing and gas company in Forrestfield, choose Superior Plumbing.
We provide a full range of plumbing and gas services in Forrestfield and the surrounding areas, and right across Perth.  We have thousands of satisfied customers who rely on us for one off jobs and larger, more complex project work.  Our years of experience in the industry and our expertise allows us to be able to work with residential and commercial business owners to give you ultimate flexibility.
Our dedication to affordable prices and first class workmanship make us the only choice for plumbing and gas in Forrestfield.  Call us today.
Do you need a plumber in Forrestfield?
No other plumbing service in the local area provides the full range of services that we do, and we're equally at home fixing a leaky tap or installing a commercial kitchen.  We'll be will you every step of the way, whether we're at your home or business for an hour or for a project that takes weeks.
Our general and specialist services in Forrestfield include:
Bathrooms and laundries: renovations, new builds, repair and maintenance for taps, toilets and sinks, unblocking drains, gas hot water units
Kitchens: renovations and new builds, commercial kitchen fit outs, trade waste grease traps, installation, repair and maintenance of gas appliances, water filtration systems and fridge connections
Living areas: gas space heating
Outdoors: stormwater drains, sewer extensions and septic to mains sewerage conversions, outdoor plumbing and reticulation systems
Waterwise advice for homes and businesses
24/7 emergency call outs
Many times you might know there's an issue – such as pools of water around your property, funny smells coming from your drains or your water bill has gone up a lot recently – but not know what might be wrong.  This is where we can help with the latest in CCTV technology.  We use CCTV cameras to investigate all kinds of issues in your pipes and drains, under your property and in other hard to reach areas.  Using these cameras, we can quickly and accurately identify problems on the spot, without having to undertake major excavations or spend time crawling into tight spaces.   This saves you time and money, and lets us get on with the job of fixing the problem rather than spending hours trying to figure it out.
We also ensure that we turn up to your property with everything we'll need to complete your plumbing or gas job, without having to go off site to visit hardware stores for equipment or parts.
Call us today and find out how we can help you with your plumbing and gas work.
Trusted 24/7 plumbing emergency services

Superior Plumbing offers around the clock emergency support for customers in the Forrestfield area.  We're available to come fix any plumbing or gas problems you might have 365 days of the year, even on public holidays and late at night.
Common emergencies in the Forrestfield include backed up toilets and blocked drains, burst pipes and faulty hot water systems.  These issues can negatively impact your home or work routine, but luckily they are easily fixed with the right know how and equipment.
General and Specialist Plumbing in Forrestfield
Our number one aim is to exceed your expectations with our on-site workmanship and customer service.  To give you complete peace of mind, we even offer a 100% money back guarantee on our work, so if you're not totally happy we'll give you our money back in full.
Join thousands of other satisfied customers and choose the most trusted and reliable plumbing and gas company in Forrestfield.  Give us a call today and talk to one of our friendly staff about how we can help you.