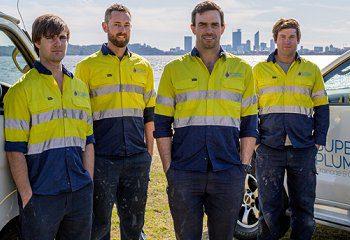 Superior Plumbing is the plumber of choice for thousands of people right across Perth, including the local East Cannington area.  As a full service plumbing and gas company, we offer all types of work for household and businesses such as sewerage systems, trade waste traps, general repairs of fixtures and fittings, renovations, water filtration and reticulation and fit outs.
We're fully insured, hold all relevant licenses, and our staff are police-checked to ensure we offer the safest service we can.  We've been in the industry for over a decade, and our levels of skill and experience are unmatched among our competitors.  So give us a call today and find out how we can help you.
Plumbing service in East Cannington
Maybe you're in the shower and realise there's no hot water, or about to open your commercial kitchen for the day when you realise one of your ovens in not working.  Whatever your problem, it will almost certainly have a negative impact on your schedule.  Some plumbing and gas issues can also cause damage to your property or pose a danger to anyone who might be in the vicinity.
Unlike some companies, we don't charge extra fees for our emergency call outs, so you're guaranteed a fixed flat rate.  As most common emergencies such as toilets that aren't working or are clogged can be normally fixed on the spot, you'll be back to your normal routine in now time.  There's nothing more annoying than having a tradesman turn up to your property, only to have them leave to get extra parts or equipment they don't have with them.  When we answer your service call, we aim to have everything with us that we'll need in our trucks.  We'll even clean up any mess we may have made while working on your problem.
Professional and reliable plumbing and gas services

When you're a home or business owner, it's a huge advantage to have access to tradesmen who are multi-skilled and can specialise in a range of different work.  This saves you from having to call in multiple different people when you have a more complex project to undertake or if you have a more challenging issue than the more common plumbing problems.
Thanks to our qualified and experienced staff, we can take on all general plumbing and gas work such as the installation, repair and ongoing maintenance of taps, showers, toilets, gas appliances and hot water units, pipes and drains and CCTV inspections.  We can diagnose and fix recurrent issues such as tree root damage, misaligned pipes and water hammer.
Our specialist services include:
Bathroom, kitchen and laundry renovations
Commercial kitchen fit outs
Commercial sewerage treatment plants
Property maintenance work and strata subdivisions
Advice, planning and assistance with new builds
This list isn't exhaustive, and we'd be happy to sit down with you to discuss your specific requirements.
The superior plumbing guarantee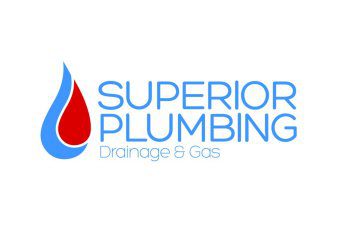 We're proud of our track record for exceptional workmanship and customer service, and we're chosen by more people in East Cannington than other companies because:
We aim to go the extra mile for our customers, and we strive to exceed your expectations, every time.
We'll never keep you waiting around for us – we'll turn up on time and after a courtesy call to make sure you're there and expecting us.
We charge a fixed flat rate, so you won't be shocked by the bill when we're finished the job
We're completely insured and licensed, and are members of the Master Plumbers & Gasfitters Association of Australia
We bring everything we need with us, and don't rely on going off site to hardware stores to get parts and supplies.
Our staff are fully qualified and receive regular industry training to ensure they keep up with the latest standards and practices.
We can work in all types of industries and with both residential and commercial property owners.
Let the professionals take care of your plumbing and gas issues – Contact Superior Plumbing today.