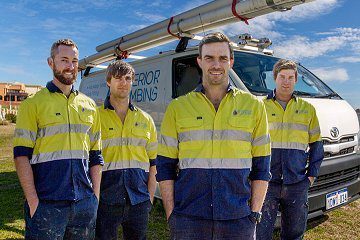 Superior Plumbing has been in the industry for over ten years, and we have a dedicated and highly qualified staff ready to fix any plumbing or gas issues you may be having in Claremont.
We understand that many plumbing problems can be very challenging, and we aim to make the experience as stress-free as possible.  From the moment you contact our friendly staff, you'll know you're in safe hands.  Our professionals will attend your home or business as quickly as possible, and give you a courtesy call when they're on their way.  Once they've assessed the issue you might be having, they'll explain their solution to you.  Generally, thanks to our well stocked trucks, we will be able to fix it on the spot, and will have all the necessary parts or equipment needed on site.  We'll even clean up after ourselves once the job is completed, and schedule any follow up work as necessary at a time that's convenient for you.
Finding a high quality professional plumber and gas fitter in Claremont is simple.  Just turn to the company that thousands of happy customers across Perth have used – contact Superior Plumbing today!
Your Trusted Plumbing and Gas Services
Especially those involving blocked toilets or overflowing drains, which always seem to happen at the most inconvenient times.  That's why the Superior Plumbing professionals are always on call, 24 hours a day, all year round.
Our services cover a range of problems including:
Gas hot water systems
Gas leaks
Overflowing drains or damaged pipework
Seized taps
Blocked, broken or overflowing toilets
When you contact us we'll give you a quick response time, and come to your home or business any time of the day or night, and even on holidays.  Unlike some companies we don't charge you extra for call outs – we offer one flat rate instead.  We'll give you a quote for the estimated cost of the work, and this means that you won't get hit by any unexpected charges once the job is completed.
Let us take care of your plumbing today!
Claremont's trusted solution for plumbing

Our general plumbing and gas services are considered to be the best in the business, and we service a wide range of properties across the Perth region including residential, commercial and industrial buildings.   Our years of experience and highly trained plumbers mean that no job is too big for us, or too small.
The Superior Plumbing services include:
Gas hot water heaters – advice on the best system for you, installation, repairs and regular maintenance
Kitchen appliance such as hot plates and ovens, water filtration and cut in connections
Bathroom and laundry fixtures and fittings such as taps, shower heads, toilets, sinks and drains
Gas space heating – installation, repair and maintenance
Plumbing and sewerage
Tree root damage repairs and replacements
Water reticulation
Residential renovations to bathrooms, laundries and kitchens
Commercial and industrial fit outs
Property strata sub division
Whether your tap just won't turn off, or you're thinking of adding an ensuite bathroom to your property, let Superior Plumbing provide you with the best quality customer service and on-site care today.
why should you choose superior plumbing?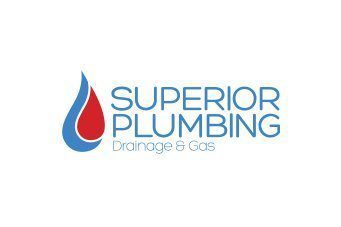 Our business is growing every day because we believe in providing only the very best overall experience for our customers.  We want you to be as happy with our service to you as possible.  This means that:
Your queries will be answered promptly, and all bookings will be made at times that are most convenient for you
We provide a courtesy call when we're on route, so you know exactly when to expect us
We ensure that we bring all necessary tools, replacement parts and equipment to the site, to avoid having to visit local hardware stores
We will give you a quote for the estimated cost of the job once we've assessed it
We will try to minimize the impact of our work on you and other occupants of the property as much as possible
We will clean up after ourselves, and dispose of any rubbish we may have caused
We are fully licensed and insured
We offer easy payment options with EFTPOS, cash and card facilities on site
We're on call every day and night, and will respond quickly to issues
Finally, we offer a no questions asked, money back guarantee on our services, and you can be certain of our quality and standards of care.
Contact us today and find out how Superior Plumbing can help you!