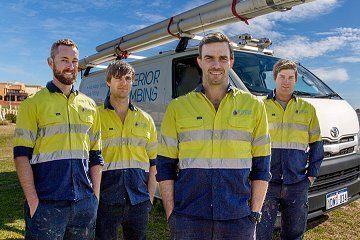 If you're looking for high quality plumbing and gas services in Churchlands, choose Superior Plumbing.
We're locally owned and operated, and have been in the industry for more than 10 years.  We have the experience, the expertise and the qualified staff to tackle any job you might have, big or small.  We work with both residential and commercial property owners, and can service a wide range of buildings, from free standing houses and apartments, commercial offices and retail outlets, industrial units, restaurants and cafes and sewerage treatment plants.
You might have seen us around Churchlands, in our branded uniforms and our fully stocked trucks, and our professionalism and dedication to our work has made us the number one choice for your neighbours.  So let Superior Plumbing help you – call us today.
emergency plumbing when you need it
Superior Plumbing has provided its popular 24/7 emergency call out service to customers in Churchlands for years, and we have thousands of people all across Perth who rely on us to help them when something goes wrong with their plumbing or gas.  We're available when other plumbing companies are not – even on public holidays – and we'll respond quickly to you no matter if it's 3am on a Monday morning or 5pm on a Sunday night.
If you do find yourself with a plumbing emergency situation at your home or business, we recommend the following:
If the problem is water-related, for example, if a tap has seized or broken and is gushing water, find the water meter tap and turn it off. These are generally located is easy to find locations such as out the front of the property near to the footpath.
Ensure that the issue is not going to pose a health risk or cause major damage to surrounding areas as best as you can. This can mean laying towels around an overflowing drain, keeping people away from a suspected gas leak or broken appliance.
Call us as soon as possible. We're on call all the time, so can get to your property promptly.  This can make all the difference when it comes to dangerous situations or those where the damage needs to be minimised as quickly as possible.
Think about having old hot water systems, appliances, gas bayonets, drainage or pipework replaced. Some emergencies are one offs, but some indicate that you have a more widespread issue that needs to be looked at.
Our emergency services are cost-effective as we offer a flat rate fee for our call outs, so you won't have to worry about the cost of the job while we're fixing your issue.  We'll even clean up any mess we might make while on the job, and we'll schedule in any follow up work at a convenient time for you.

our plumbing and gas SERVICES in churchlands
Apart from our emergency call outs we also offer a wide range of plumbing and gas services, ranging from general work to specialist projects.
Our services include:
Bathroom, kitchen and laundry renovations
Plumbing and gas for new builds
General repairs and replacements for fixtures and fittings
Gas hot water units
Kitchen appliances
Water filtration and reticulation systems
Sewer installations, extensions and connections
CCTV inspections
Backflow prevention
Commercial kitchen fit outs
We're also experts at providing property maintenance services for landlords and investors, as well as property strata subdivision projects.  On top of the plumbing and gas work needed to prepare and finish these sites, they can require substantial initial planning, administration and compliance with local regulations.  We can provide all on site work, and assist you with the other relevant tasks such as communication and liaison with the relevant agencies and paperwork.
Get the professionals on the job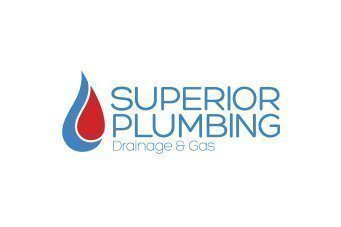 Why do more customers in Churchlands choose us over our competitors?
Our staff are highly qualified, and they ongoing training to ensure they maintain the very best industry standards. They are friendly, polite and always willing to go the extra mile for you.
We are members of the Master Plumbers & Gasfitters Association of Australia, and fully insured and licensed.
We are on call all day and night in case of a plumbing or gas emergency
We work with home and business owners and in all types of industries
We offer a 100% money back guarantee on our services, so you can get your money returned to you if you're not satisfied with our work.
We take pride in everything we do, from our fully stocked trucks, our branded uniforms and our attitude to customer service.
If you've got a plumbing or gas issue, or would like to sit down with us to talk about a project, call us today.