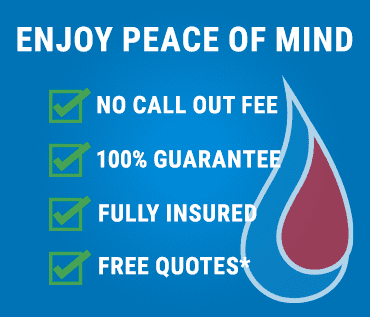 Canning Vale's leading plumbing and gas company, Superior Plumbing, has worked in the industry for more than a decade, and our on-site workmanship and customer service are second to none.
Our friendly and qualified staff are on call 24 hours a day, 7 days a week, providing full support for all general, specialist and emergency plumbing and gas work you might need.  We're dedicated to bringing you fast and efficient service, diagnosing and fixing issues on the spot, as well providing a wide range of work for both homes and businesses.  No job is too big or small, and we're as comfortable fixing broken taps as we are at providing advice and assistance for a bathroom renovation, backflow prevention or a mains sewer connection.
Call us today and talk to one of our staff about your next plumbing or gas project.
Our Plumbing and Gas Services in Canning Vale
Our experience and on the job know how means we can provide one of the widest ranges of services to customers across Perth.  While we are experts at general plumbing and gas work in your home or business, we also specialise in a number of more technical and challenging areas such as commercial kitchen fit outs.
In Canning Vale, our team can undertake the installation, repair and ongoing maintenance of the following:
Bathroom and laundry fittings such as taps, showers and toilets
Gas kitchen appliances such as ovens and hot plates
Drains, sewerage systems, grease traps and pipework
Gas hot water systems
Gas space heating and gas bayonets
Water filtration and reticulation systems
We can also conduct CCTV inspections as a hassle free way to diagnose issues you may be experiencing such as blocked drains.  Tree roots can often be the cause of many issues with the drains and pipes around your property, damaging or misaligning them or creating a total blockage.  By using state of the art cameras, we can see into areas that are normally hidden to the naked eye, without the need for excavation or disrupting anything around your property.  This saves you time and money.
If you're thinking of having a piece of land subdivided for commercial purposes we can also help with all plumbing and gas work, as well as all application, planning and compliance requirements.  These types of projects can be complicated and require the assistance of professionals to ensure they go smoothly, on time and on budget.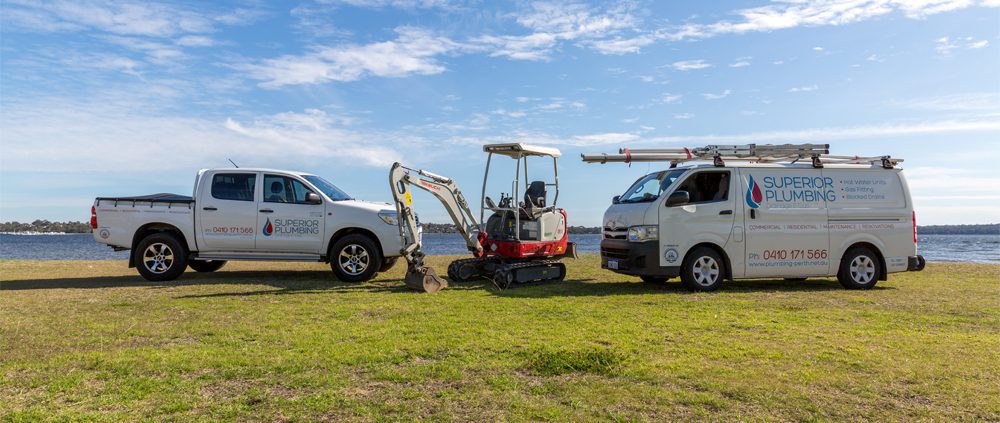 Canning Vale's Most Trusted Plumber
It can be frustrating to discover that something is wrong with your plumbing or your gas services, and it can be particularly hard if it happens over a weekend, late at night or on a public holiday.  In these cases, you need a plumber who will be available after hours, and who will respond promptly to your enquiries.
Our plumbers and gas fitters are on call 24/7 all year round, so you can rest easy knowing there's always someone who will turn up quickly to help you, no matter the time of day or night.  Once we get some basic details from you, we'll make sure our trucks are fully stocked, and we'll give you a courtesy call when we're on the way to your property.  On site, we'll be able to diagnose the issue quickly, and take immediate action to ensure it doesn't pose a threat to anyone in the vicinity or cause damage to the surrounding areas.  Issues such as water leaks, overflowing sewerage drains or suspected gas leaks can pose a health risk and must be dealt with as quickly and safely as possible.
We only charge one flat rate for our emergency call outs, and unlike with some other companies, you'll know exactly how much the bill will be at the end of the job.  To further minimise any stress, we also carry mobile payment facilities for EFTPOS, cash and credit.  If any mess was made while we were working, we'll make sure we clean up, treating your property as our own at all times.
Choose the Plumbing Professionals in Perth
Don't settle for a second rate company that doesn't have the experience, qualified professionals or local know how that Superior Plumbing has.  To ensure you get the very best experience possible, we offer a money back guarantee on all of our services – if you're not happy then we'll give you your money back in full, no questions asked.
Call us today and find out why thousands of customers right across Perth use us as their plumbers of choice.