Choosing a professional plumber in Bibra Lake is simple – just contact Superior Plumbing and let us take care of all your plumbing and gas needs.
We offer general and specialist services for home and business owners, so no matter your problem or your project, we've got you covered. Because of our years of experience, we can work in a variety of property types – from free standing houses and unit to offices, factories, restaurants and retail outlets. Our friendly and highly qualified staff aim to exceed your expectations when it comes to on site workmanship and customer service.
Call us today and find out why we're the number choice for plumbing and gas in Bibra Lake.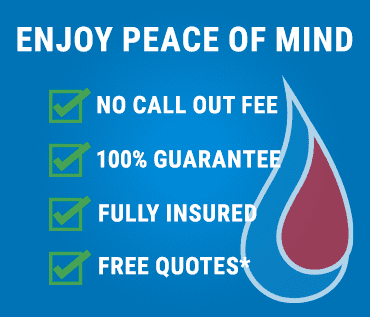 Reliable, Fast and Effective Plumbing and Gas Services
The advantage of a larger, more experienced plumbing and gas company is that we have the right people for any job you may need doing, as well as the know how to get it done properly.  We can provide all the standard plumbing and gas work around your home or business, but also specialise in project-based jobs such as strata subdivisions and commercial fit outs.
Our full range of plumbing and gas services in Bibra Lake includes:
Backflow prevention measures and advice
Sewer extensions and conversions
Fittings and fixtures for bathrooms, laundries and kitchens
Gas space heating
Gas hot water services
Plumbing systems and pipes
Trade waste traps
Water filtration systems
Investigation of issues such as water hammer, unpleasant odours, leaks
24 hour call out service
Kitchen, bathroom and laundry renovations
We also offer cutting edge CCTV inspections for customers for issues such as clogged pipes, damage caused by tree roots and misaligned or broken drains.  Our CCTV cameras can save you time and money by finding the cause of problems without having to dig out pipework or cause major disruption to your property.  Results are almost instantaneous, and in most cases we'll be able to expertly find the issue and provide a solution on the spot.
Get the professionals to help you – Contact Superior Plumbing today.
Do You Have a Plumbing or Gas Issue in Bibra Lake?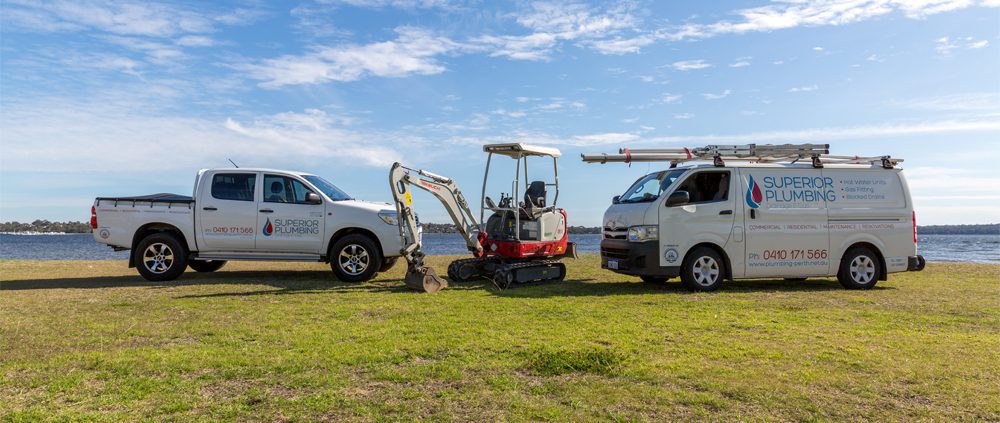 We are proud that our emergency call outs for plumbing and gas issues are one of our most popular services in Bibra Lake.  This is because, unlike other companies, we're on call all day and night, ready to help you whenever you might need it.  We're open 24/7, even on public holidays, so you can rest easy knowing there's help that's always available.
Our emergency calls outs are designed to be as stress free as possible for you.  This means that:
We only charge one flat rate for our services, so you won't be hit by an unexpected bill when we're finished helping you. We'll also give you a quote for the estimated cost of the work before we start.
We will respond quickly to your request for help, and will give you a call to tell you we're on the way. You'll know exactly when we'll be there and won't need to wait around for us – this can be useful when it's late at night or early in the morning.
We have the best stocked trucks in the business, which means we'll turn up with everything we need to get the job finished on the spot.
We will clean up any mess we may make, and dispose of any rubbish.
We bring payment facilities with us for EFTPOS, cash and credit cards.
The majority of repairs are straightforward and can be fixed with minimal time and cost.  Issues such as blocked toilets seized or gushing taps, and a lack of water or no hot water are all common problems and we can have you up and back to your normal routine in no time.
Superior Plumbing Means Superior Service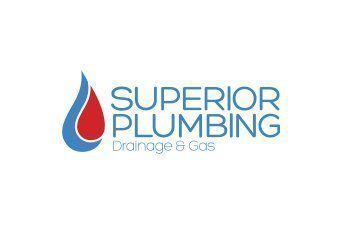 Our business is growing every day, thanks to word of mouth recommendations and referrals from our existing customers.
We're fully licensed and insured, and our plumbers and gas fitters undergo rigorous training to keep them up to date with industry standards.  All of our staff are police checked and cleared as well, meaning you'll know you're in safe hands.  From our branded trucks and uniforms to our customer care and work on site, we're dedicated to bringing you the highest quality services we can.  We even offer a 100% money back guarantee on our work, so if you're not happy we'll give you a refund in full.
Choosing Superior Plumbing means choosing the most professional, high quality plumbing and gas services in Bibra Lake and the wider Perth region, so call us today.