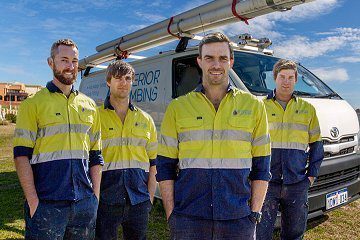 Superior Plumbing has been providing plumbing and gas services right across Perth for more than ten years, and we are well known in Bentley for offering the highest quality on site workmanship and customer care.
You may have even seen us in the local area in our branded trucks and uniforms.  We take pride in everything we do, and our levels of professionalism are second to none.  Our friendly, police-checked plumbers and gas fitters will go above and beyond to give you the service you've always wanted, and our solutions are the most cost-effective on the market.
Call us when you need plumbing and gas services – we're waiting for your call.
Got a plumbing Issue in Bentley?
Plumbing or gas emergencies can strike at the worst times, when you're getting ready for work or about to open your business for the day, or even at 3am in the morning.  Finding someone who's on call all day and night and will be ready to respond promptly can be tricky.
Superior Plumbing has offered a 24 hour, 7 days a week emergency call out service the residential and business owners in Bentley for years, and we have a reputation for fast response times and outstanding workmanship.  We're experienced at all types of emergencies, including:
Blocked toilets
Damaged stormwater pipes
No water or no hot water
Gas leaks or broken gas pipes
We understand that such issues can be stressful, as well as cost you time and money if they are not dealt with quickly and efficiently.  Once you've contacted us, we'll respond and give you a courtesy call to let you know we're on the way.  We can give you a free no obligation quote before starting any work, and to make it as easy as possible, we offer a flat rate for all emergency call outs.  That way you won't be shocked when the final bill comes in.
Our well stocked trucks mean that we won't need to travel off site to get spare parts or equipment we may need to fix your issue, and our experienced plumbers will make sure they minimise any further damage to your property.  Occasionally the issue may require further investigation or work (for example, if a drain has been irreparably damaged and needs full replacement) and if so, we'll return at a convenient time for you.

Bentley's most recommended plumbing expert
As well as our emergency call outs, we offer the most comprehensive plumbing and gas services in Perth.  These include general work for homes and businesses, as well as more specialised project management, fit out and renovation services.
Our services include:
CCTV inspections for pipes, sewers and drains
The installation and maintenance of gas bayonets for gas space heaters, appliances and bbqs
Gas hot water unit installation, repair and maintenance
Waterwise advice for home and business owners
Repairs and replacements for kitchen, laundry and bathroom fixtures
Water reticulation
Commercial kitchen fitouts
We can also provide a full service for the renovations of bathrooms, laundries and kitchens.  These can often be complex, especially with the sheer number of trades that need to be involved and detailed planning that's required.  Our experienced professionals can help at every stage, from helping you make the most of the space you have and choosing the right type of appliances, to project management and maintenance once it's finished.
So call us for all your general or specialist plumbing and gas needs.
Choose Superior plumbing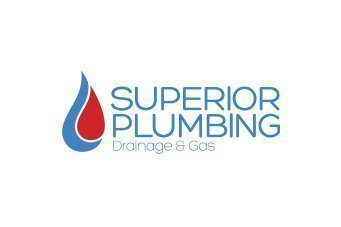 We're the number one choice in Bentley for plumbing and gas services because:
We have all necessary licenses and insurance.
We provide a no questions asked, money back guarantee on our work. This means that you can as for your money back in full if you're in some way unhappy with our service.
We have fully stocked trucks, and we will save you time and money but not needing to go off site to visit supply stores for equipment or parts.
We're always happy to talk to you about your requirements, and to provide advice on issues such as water usage, the right gas hot water unit for you and commercial fit outs.
We're used to working in a range of different property types.
Our plumbers and gas fitters are some of the most highly qualified in the industry, and we undertake ongoing training to ensure we keep up with all the latest in industry standards.
Don't settle for second best.  Choose the company that more people in Bentley choose than any other – Call Superior Plumbing today.