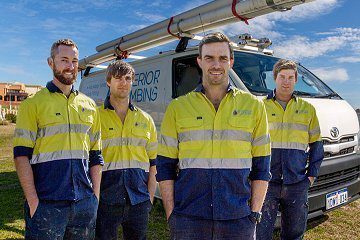 With outstanding customer service and high quality workmanship, Superior Plumbing is the number one choice for homes and businesses in Belmont and right across Perth.
We've been in the plumbing and gas services industry for more than a decade, and have a team of highly qualified and dedicated staff waiting to help with any problem you're having.  We can work on small one off jobs, or sit down with you to discuss bigger projects and help you plan work such as strata subdivisions, commercial kitchen fit outs and renovations.
Because we are professionals in everything we do, you can rest easy knowing that we'll always turn up on time, provide accurate quotes for work, have all the right tools, equipment and parts with us, and get the job done on time and with minimal hassle to you.
Contact us today and talk to us about your next plumbing or gas project.
call superior plumbing In A plumbing Emergency
As we all know, emergencies can happen at any time of the day or night, and plumbing or gas emergencies can be particularly tricky to have to deal with after normal business hours.   Not only do you have to find a way to fix the underlying problem, but it might also be causing secondary damage to your property or even posing a threat to you or other occupants.
Superior Plumbing offers a 24 hour emergency call out service to customers in Belmont.  We are always available and on call, 7 days a week, 365 days a year – even on public holidays when it's almost impossible to find anything open.  Because we've been operating in the local area for so long, we've seen all types of emergency situations.  Once you've contacted us, we'll respond quickly to you, getting a few details about the nature of the issue.  We'll then pack up our fully stocked truck and head out for your home or business promptly, and we'll give you a call on the way just to let you know when we'll arrive.
Our number one aim with emergencies is to solve the issue quickly, while minimizing any impact to your normal routine.  If we need to replace a part or an entire unit, we'll generally have what we need with us, and if we need to come back for further work, we'll make sure it is at a convenient time for you.  Our call out fees are charged at a flat rate, so you'll know exactly how much the work will cost you, and we bring handy payment facilities with us to site.
If you're in Belmont and have a plumbing or gas emergency, contact Superior Plumbing 24 hours a day, 7 days a week.

trusted, cost-effective plumbing in belmont
We are experts at both general and specialist plumbing and gas work, so offer a full range of services to residential and commercial properties in Belmont, including:
Taps and sinks
Pipes and drainage systems
Toilet repairs and replacements
Unblocking toilets and drains
Backflow prevention measures and advice
Advice on gas space heaters and installation of gas bayonets
Sewerage conversions and extensions
Commercial kitchens and grease traps
Kitchen, bathroom and laundry renovations
Strata subdivisions
Water filtration and reticulation services
We can also advise you on water-wise strategies to help your home or business save money on your water bill and prevent unnecessary wastage.
choosing superior plumbing is easy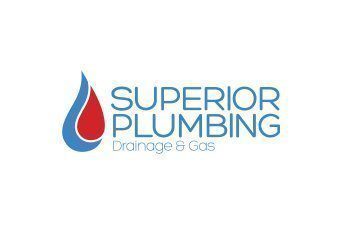 Customers choose us for our comprehensive range of plumbing and gas services, but they also choose us because:
We are completely licensed and insured and are a member of the Master Plumbers & Gasfitters Association of Australia
We ensure we have everything we need when we turn up to your property, minimizing the need to go off site for parts or tools. This will save you time and money
We work with home and business owners, and in a variety of industries including retail, hospitality and government
We've worked in and around the local area for over ten years, and no job is too big or small for us
We use the latest in technology to solve your problems quickly and efficiently
Our plumbers and gas fitters are highly qualified, polite and friendly
To make sure that our services exceed your requirements, we offer a money back guarantee.  This means that if for some reason you're not happy with any part of our work or customer service for you, we'll give you 100% of your money back, with no questions asked.
Don't choose a less experienced or well qualified plumber to take care of your issues and be disappointed with the results – contact Superior Plumbing now.