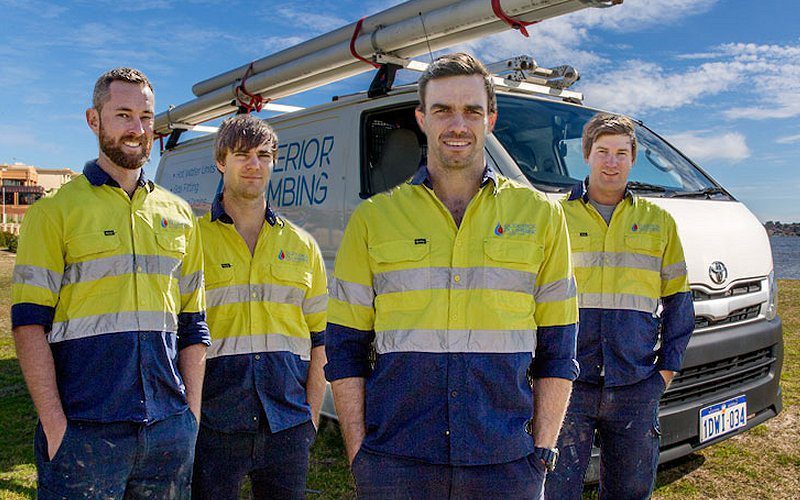 Superior Plumbing has been working in the Bedford area for over a decade, and offers the finest plumbing and gas services right across Perth.  Our dedicated team of professionals can help you no matter your issue, from fixing leaking taps and blocked toilets to installing commercial kitchens and undertaking septic to sewer mains conversions.
Before starting any work, we'll give you a no obligation quote for the estimated cost of the job, so that you won't be surprised by the bill once we're done.  Our rates are fair and we provide emergency call out services to customers at one fixed flat fee.
So if you're looking for the very best plumbing and gas services in Bedford, call Superior Plumbing.
Expert plumbing and gas SERVICES in Bedford
Getting professional, friendly and affordable tradesmen when you have a plumbing or gas issue can sometimes be hit or miss – many plumbers seem reliable at first but then may leave you waiting around for hours while they do other jobs or not have the right parts on hand.
The team at Superior Plumbing are highly qualified and our goal is to exceed your expectations every time you use us for your plumbing and gas work.  We can work in all types of properties – from houses, units and townhouses to commercial premises, offices, schools and warehouses – and no job is too big or small.  We can also take on one off jobs or more complex lengthy projects.
In Bedford our plumbing and gas services include the installation, repair and maintenance of:
Kitchen gas appliances such as ovens and hotplates
Gas hot water systems
Kitchen, bathroom and laundry fixtures and fittings
Plumbing systems and pipes
Outdoor plumbing
Strata plumbing
Sewer extensions and mains connections
Gas space heating
Commercial kitchens
If you're looking at a kitchen, bathroom or laundry renovation, either for your home or your business, we can also help.  We can project manage the process as well as provide full plumbing and gas services, and help with maximizing the available space as much as possible.
Don't settle for second best – call Superior Plumbing now.
24/7 emergency plumbing services

When you have a plumbing or gas emergency you want to be able to call someone in who will be available at any time of the day or night.  Superior Plumbing offers our customers a complete 24 hour emergency call out service, and we will be able to come to your home or business, no matter if it's on a public holiday, late at night or early in the morning.
Once you contact us, we'll respond quickly and get a few details from you.  We'll then give you a courtesy call to let you know when we're on the way, so you won't be left wondering when we'll arrive.  Thanks to our fully stocked trucks, when we do come we'll have everything we'll need to be able to fix your plumbing or gas issue on the spot.
Some of the most common plumbing and gas emergencies in Bedford include:
Blocked, overflowing or broken toilets
No running water or no hot water at all
Gas leaks or no gas
Blocked pipes and drainage systems
Some emergencies can be dangerous for those in the vicinity, and we take your safety very seriously.  We will secure the area and provide an immediate fix for the issue.  Once we're done, we'll even clean up any mess we may have made, leaving you to get back to your normal routine with minimal hassle.
The superior plumbing guarantee
As the only choice for first class plumbing and gas services in Bedford, we are so sure that we'll exceed your expectations that we offer a full 100% money back guarantee on our work.
Get peace of mind with the professionals – call in Superior Plumbing today.