PLUMBER NORTH FREMANTLE
North Fremantle's most trusted plumbing and gas company, Superior Plumbing, has worked in and around the local area for more than 10 years.  We've helped thousands of customers across Perth with general and specialised services, and our ability to work in all types of residential, commercial and industrial properties makes us the only choice for high quality and reliable work.
We take pride in everything we do, from our fully stocked trucks, branded uniforms and exceptional customer service.  From the moment you contact us, you'll experience professional, polite and friendly service, combined with industry leading technical skills.
Contact us today and find out why so many customers use Superior Plumbing as their plumber of choice.
Do you need a plumber in North Fremantle?
From replacing washers and unblocking drains, maintaining grease traps and installing gas space heating to large-scale plumbing projects, our qualified team of plumbers and gas fitters can take on any job, no matter how big or small.
We provide free quotes before starting any work, and because we believe in delivering the best possible work for reasonable rates, you'll find that our fees are competitive.  When we're at your home or business, we'll make sure we keep the noise, mess and general disruption down to a minimum.  We'll even clean up after ourselves and dispose of any waste or rubbish off site when we've finished the work.
Call us if you need any of the following services in North Fremantle:
Fittings and fixture repairs
Hot water units
Septic to mains connections
Commercial fit outs
Strata subdivision plumbing and gas
Space heating
Renovations for bathrooms, kitchen or laundries
Real estate plumbing and gas work
Water filtration and reticulation
Advice and installation of water saving devices
Our CCTV inspections are also very popular in the area, and they're generally used to diagnose issues that might be occurring within the pipe and drainage system of a property.  Using high tech equipment, we can see into every part of the system, even in the most hidden and inaccessible areas, to accurately assess any damage or problems you may be experiencing.  Issues such as misaligned pipes, clogging, lost items, tree roots and leaks can all be detected without having the cost and time of excavations.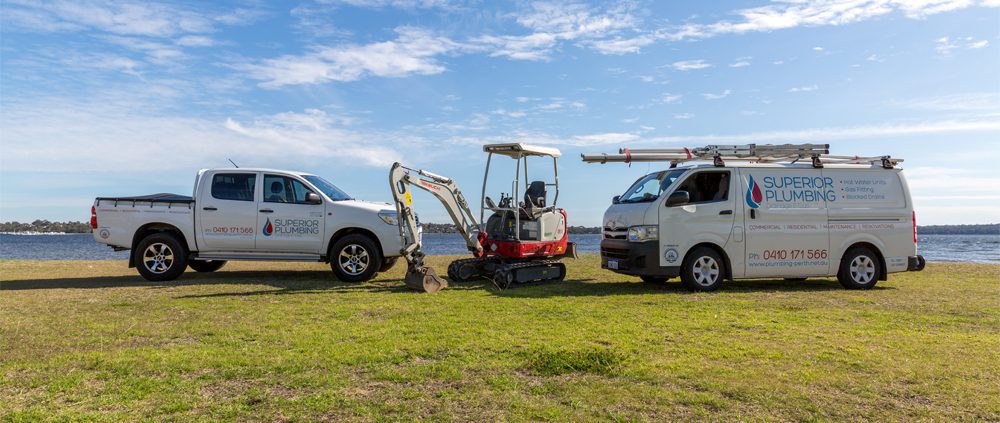 Call us in a plumbing or gas issue
Plumbing and gas issues can happen when you least expect them and cause chaos at your home or business.  The faster you can have someone on site fixing the problem, the quicker you can get back to your normal routine.  Some issues such as suspected gas leaks and overflowing toilets can also be dangerous, making it even more important that you have a plumber who can respond when you need it most.
Common issues in North Fremantle include broken or blocked toilets, faulty gas water heaters or units that need to be replaced, gas leaks, undrinkable water or no water supply.  For any of these issues or if you're unsure if your problem is an emergency or not, give us a ring and let us help you.
Don't Delay – Call Superior Plumbing Today
Getting the best plumbing and gas service is easy when you choose us because:
We're fully qualified and licensed and are members of the Master Plumbers & Gasfitters Association of Australia
Our team has undergone comprehensive police checks so you can be sure you're in safe hands
We will give you a free, no obligation quote, and we charge no extra call out fees for our emergencies services
We offer a complete one stop shop for residential, commercial and industrial properties
If you're not totally satisfied with our work, we'll refund your money in full, no questions asked
Thousands of customers across Perth have chosen us – isn't it time you found out why?  Call us today and talk to one of our friendly staff.