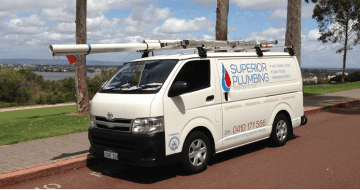 East Fremantle's most trusted plumbing and gas company, Superior Plumbing, has been providing services for more than 10 years.  We're the only choice when it comes to quality general and specialist plumbing and gas fitting, as well as first-rate customer care.
Our branded, fully equipped trucks and professional uniforms reflect our pride in our job and our dedication to bringing you the most effective services we can.
Our friendly staff are completely police-checked and are provided with extensive ongoing training to make them the best in the industry. So for first class service and workmanship, call Superior Plumbing now!
Need a Fast and Reliable Plumber in East Fremantle?
Superior Plumbing is a one stop shop when it comes to everything related to plumbing and gas fitting.  We offer our services to residential and business owners,  and we cover small jobs such as drain replacements, tap repairs and gas hot water units, as well as large projects such as septic tank conversions and complete commercial kitchens.
The list of our services includes the repair, replacement and installation of:
Taps, showers, toilets
Pipework and drains
Gas hot water units
Gas space heating
Sewers and sewer extensions
Water reticulation
Residential kitchens, bathrooms and laundries
Commercial kitchens and bathrooms
Industrial fit outs
We also provide strata plumbing and gas services, project management for property sub-divisions, CCTV inspections and advice on ways to save money in your home or business.  This list is not exhaustive, and we'd be happy to talk to you about your plumbing or gas requirements.
Once you've made an appointment, we'll show up on time and have everything we'll need to get the job done quickly and efficiently.  Unlike some plumbers, generally, we won't need to go off site for parts or supplies as our trucks are fully stocked.  Once we've assessed the nature of the problem, we'll give you a quote for the estimated cost of the work.  Whether it's a one-off job, ongoing maintenance work or a complex project, we aim to provide cost-effective solutions.
No one wants to be left with pools of water, mud, random bits of a broken pipe or other rubbish left over after a plumber has been working.  That's why we make sure we treat your property as our own and clean up after ourselves.  Payment is also simple and convenient as we bring mobile payment facilities with us to the site.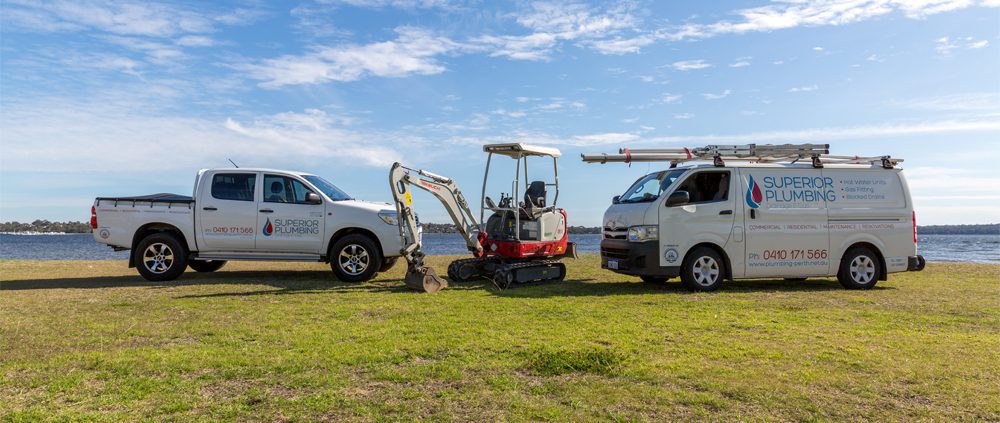 Plumbing and Gas Repairs
Issues can be challenging and even dangerous – especially those relating to gas leaks or overflowing toilets and drain – and our aim is to arrive at your home or business quickly, to fix the immediate issue and ensure any damage being done is minimized.  The most common plumbing and gas issues in East Fremantle include:
Lack of hot water caused by faulty gas hot water systems
Seized or damaged taps that won't turn off
If the issue disrupts your normal routine and is causing damage to the surroundings (for example with excessive water leakage) or poses a health hazard, then it's likely to be an inconvenient situation.  It's important to call us as soon as the problem occurs so we can advise you on any steps you can take to minimise the damage until we get there.
Talk to Superior Plumber Today
Our business is growing every day, thanks to our loyal base of customers and outstanding reputation in the industry.  We are East Fremantle's plumber of choice because:
We're highly trained and knowledgeable, and we can tackle the jobs that other plumbers can't
We're fully insured and licensed, and registered members of the Master Plumbers & Gasfitters Association of Australia
We use the latest in high tech tools and equipment to save you time and money
We offer a no questions asked, money back guarantee on our services.
Get the professional, fast and effective plumbing and gas services you want.  Contact Superior Plumbing today!