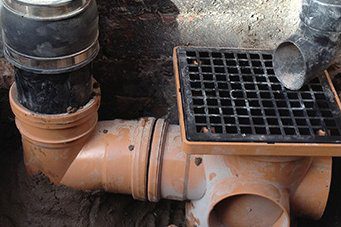 Superior Plumbing are the experts in delivering quick and long lasting repairs and service for all of your problem drains.
The Superior Plumbing team of high trained plumbers can service a wide range of drain issues, ranging from simple fixes like a clogged toilet drain through more wide reaching problems like compromised sewage drains or drains with tree root damage. If you're experiencing leaks, blockages or unusual foul smells coming from your drains, then Superior Plumbing can help.
Contact us today for a no obligation free quote.
Superior Plumbing – Drain Repair Specialists in Perth
Our dedicated team of qualified and experienced plumbers are available to help you tackle any drainage issues that you might encounter, big or small.  Our staff will come to your property with the latest technology to help diagnose and remedy your drain issues before they become bigger, more expensive problems.
Aside from just basic CCTV inspection of drains and basic clearing of blockages, Superior Plumbing can provide you with a full service for drains that also includes sewer conversions and regular ongoing maintenance of your existing drains.
All work carried out by Superior Plumbing's professional team of plumbers is done in accordance with Australian Standards, and the products that we use and implement for you are always of the highest quality.
Common Drain Problems
Blocked Toilet Drains
The most common home drainage problem is often a blocked toilet drain.  Most people only become aware of the problem when they flush their toilet and it backflows, spilling toilet water onto their bathroom floor that has them scrambling to find a plunger.
Sometimes these problems are as simple as something being flushed, getting lodged in an S-bend and leading to a blockage in the system, but other times it can be caused by larger issues away from the internal toilet system altogether.
Other than an acute issue causing a backed up toilet, other problems may show symptoms such as the water draining out of the bowl slowly causing a rise in water level during a flush, there could be a noxious odour coming from your bathroom or unexplained drops water levels in your toilets.
Blocked Sink Drains
Everyone has experienced the sink in either their kitchen or bathroom filling up with water despite the drain not being plugged.  The gurgling, the slowly declining water and inevitable bad smell that comes up from the drain when the water does go down.
Most sinks have a trap system to prevent large objects from going down into the sewage drain system on your property but those traps themselves can become clogged with hair, food matter and other objects that slip down the drain.  Eventually the water can't properly pass through and it blocks the outflow.  Organic matter can then start to decay, causing the noxious smell.
Accessing the traps can be problematic, and sometimes people revert to drain clearing solvents that they get from their local grocery or home hardware store which can actually make the problem worse.  Sometimes these products can actually damage the drains and underlying pipes, so it is usually better to have your drains professionally looked at.
Damaged Storm Water Drains
The residents of Perth are used to great sunshine and warm weather, but when it rains, the heavens open and a little rain can turn into a deluge.  To remove water from your property fast and efficiently you need to have a properly functioning storm water drainage system.
Unfortunately for most people, the only time they know they have a storm water drain issue is when the heavy rains come and water pools where it should or worse, bubbles up from the ground in places on the property.
Storm water drains can be blocked by garden and plant matter getting into the drain and plugging up the pipes, causing water to back up.  It's even possible for rodents and small animals to get inside the drains and cause blockages.
Possibly the worst problem for your storm water drains is to have tree root damage.  Trees will wrap their roots around your storm water pipes crushing or pulling them apart, causing serious damage that could result in expensive rectification work being needed.  Having your storm water drains regularly checked and maintained is the easiest way to avoid this problem.
Why Maintaining Your Drains Is Important
Problems with drains either internally or externally on your property can be very inconvenient and cause serious damage to your home.  Having a qualified team of professional plumbers like the staff at Superior Plumbing inspect and maintain your drainage systems is a great way to avoid the cost and aggravation of dealing with these types of problems.
Being proactive with the management of your plumbing is the most effective way of ensuring that you do not have serious ongoing issues.  The dedicated team at Superior Plumbing can provide you with a no commitment quote to inspect your plumbing using the latest technology available.
Our team will:
Inspect your drains using CCTV cameras
Identify any potential issues
Give you a plan for ongoing maintenance
If you require any emergency assistance, give us a call 24 hours a day, 7 days a week and our staff will turn up looking to help you resolve your problems.
100% Guaranteed Quality workmanship
Our team of highly trained, professional plumbers at Superior Plumbing work to the highest standards and aim to solve your issue as quickly as possible.  All of our vans are equipped with not only the technology to identify problems, but the materials for our servicemen to actually remedy the issue without needing visits to suppliers – all of which cost you more time and money.
All of the work carried out by our friendly and experienced plumbing technicians comes backed by our 100% guarantee.  We also make sure that your place is cleaned up when we're done so that your property is in the same or better shape than we found it.
So if you're having a drain problem, big or small, any time of day or night, reach out to us and give us the opportunity to help you.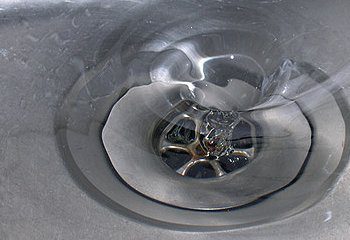 Drains are like the workhorse of your property – they work away quietly in the background carrying all the waste we produce on a daily basis.  It's only when they're broken or need replacing that we realise how important they are.  Having a new drain system installed can be a major investment, and using experienced professionals will give you peace of mind that you're getting the very best value for money.
Superior Plumbing has supplied new drains in residential, commercial and industrial properties for over a decade.  We're highly experienced in all types of drainage systems, from residential waste and stormwater to commercial and industrial trade waste.
Contact us today for a no obligation quote.
Superior Plumbing – Drain Installation Specialists
We specialise in investigating blocked, broken and damaged drains, and use the latest in CCTV camera technology to determine the extent of the problem.  More often than not, badly damaged drains will need to be replaced completely, however fortunately a new drain system can often work out to be cheaper than repairing an existing one.
Our new drain installations are designed to be as hassle free as possible, and we try and minimise the impact of our work on your home or business as much as possible.  If any excavation is required, we'll make sure we make as little mess as we can, and we'll dispose of any rubbish produced off site.
Before starting work, we'll assess your needs and give you a quote for the estimated cost of the job.  We're also happy to talk to you about any issues you might be having with your drains, as well as give you advice on the best new drainage systems for your home or business.
Residential Drain Installations
While it is more common to have a faulty or damaged drain repaired, there are some circumstances when you'll need an entirely new drainage system in a residential property.   Let's look at some of the reasons you might need a new drain:
Damaged or collapsed drains: having a drain that's been damaged in some way is the most common reason to have it replaced with a new one.  There are many ways a drain can become damaged, including human interference or through invasive tree roots, storm damage and the shifting of land.  Over time, drains can also become weaker through general wear and tear, with joints loosening and cracks appearing.  This can lead to leaks which further damages the drain and causing it to collapse entirely.
Faulty drains: occasionally drains simply stop being as useful as they once were, either because they were designed poorly, or are old and cannot keep up with the volume of waste now being emptied into them.  This can occur particularly with older storm water drains where the nature of the landscape has changed (for example, there may be more debris from trees that have matured over time) and the drain is struggling to cope with the storm water run-off.
Renovations: depending on the size and complexity of the renovation, it may be necessary to install completely new waste and storm water drainage systems.

Grease Traps
The design of grease traps or arrestors has not changed much since they were invented in the 19th century.  They are designed to provide an area for the oil and grease from food preparation activities to go into, preventing it from being washed into the main waste water system.  The grease will separate from the water and float to the top of the tank over time.  It will then be cleaned out or pumped on a regular basis by waste experts who can dispose of it safely.
Grease traps can vary in size depending on business requirements, and they can come in a range of materials from concrete to PVC and plastic.  They can be installed above or below ground, and the complexity and scope of the project will determine the final cost of the job, with the average price between $10,000 to $20,000.
Older grease traps can become rusted or cracked over time, especially if they have not been maintained regularly, and often need to be replaced with a new system.  Superior Plumbing are experts in the installation of grease traps for new and existing commercial and industrial properties, as well as any associated work such as the replacement or relocation of pipes.
Trade Waste Drain Installations
Superior Plumbing provides new drain installations for commercial and industrial properties, including restaurants and cafes, schools, hotels, care homes and automotive businesses.  We install all types of drains including grease traps, arrestors and oil and water separators.
Generally trade waste contains oil, fat, grease and other material.  If disposed of directly into the waste water drainage system, these substances can block drains, overload water treatment facilities and affect the environment. Many industries must adhere to guidelines about what they can and cannot do with their trade waste.  For example, the Water Services Act 2012 regulates waste disposal in Perth, and under the Act businesses in the food industry must have a current waste permit as well as have a grease trap or arrestor installed by a licensed plumber.
Oil And Water Separators

Oil and water separators are commonly used in businesses and industries related to cars such as automotive repair workshops, car washes and fuel stations.  Like grease traps, they're designed to prevent substances from entering the general waste water system that might be dangerous or cause maintenance issues for treatment plants.  Instead of grease, however, oil and water separators prevent hydrocarbons used in the industry such as diesel and hydraulic fluids from getting into the main waste water system.
All oil and water separators installed in businesses must adhere to the strict standards as stated by the Water Corporation of WA, and they must be installed by a licensed plumber.
Ready to Work With Superior Plumbing?
With thousands of satisfied customers across Perth, and years of experience in installing new drains in residential, commercial and industrial properties, Superior Plumbing is the number one choice for high quality, professional plumbing.
We're happy to discuss any aspects of new drain installations with you, whether you're replacing an old unit or need a totally new system for your home or business.  We offer a 100% money back guarantee on all of our work, so you can rest easy knowing the professionals are on the job.
Contact us today and find out more about our new drain installation service.