We've all experienced the inconvenience and hassle of having a blocked sink, but what about when it occurs in your shower?  That can be even more challenging as you can face having a flooded and unusable bathroom, often for days at a time.  Even a slow-draining shower can cause issues such as soap scum build up in your shower, leaks and foul smells if it is left for long enough without being treated. Getting professional help from a qualified, experienced plumber is crucial to ensuring that the issue is fixed quickly, and to prevent it from developing into a larger, more expensive problem.  Some particularly bad blockages can result in long-term damage being done to pipework, which can be costly and time-consuming to remedy.
Is Your Shower Drain Blocked?
Superior Plumbing is Perth's number one expert for blocked shower drains, thanks to our years of experience and highly qualified team of professionals.  We've seen it all, from small blockages that can be quickly resolved on the spot, to larger, more complex issues such as misaligned or older pipes and tree roots blocking the drainage system.
We can use the latest in CCTV technology to investigate the issue quickly, with minimal hassle to you.  Results can be analysed on the spot, and in most cases, if it's a minor blockage – generally caused by hair or soap scum build up – will be found and removed.  CCTV inspections for blocked showers will save you time and money because:
The issue can be diagnosed on the spot, with no time consuming investigations required
Our highly qualified plumbers are trained in the use of the technology and the diagnosis of a range of issues – we won't turn up to your property and waste time trying to figure out how to use the CCTV cameras or how to interpret the results we receive
Generally the problem can be fixed without the need for extensive excavations
Call us as soon as you notice your shower is draining slowly or you have a blockage – it's always easier to fix a small blockage then have to undertake more extensive repairs if the problem has been left for too long.
Call in the Professionals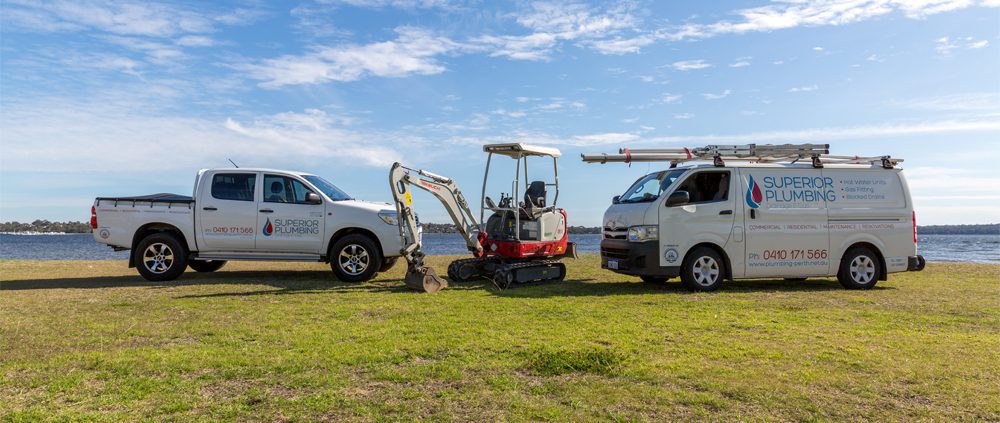 When you're having issues with your shower drain, it's tempting to reach for a DIY solution or technique to try and fix it yourself.  Unfortunately most of these types of at home drain cleaners do not really work, and in some cases can even end up making the blockage worse.  While we always recommend calling us in if you suspect you have a shower blockage, there are a number of steps you can take first if your shower is draining more slowly than usual:
Check the shower drain grill and the immediate pipework you can see for obvious obstructions. Often hair and other debris can become caught and tangled underneath the drain grill, causing water to drain more slowly.  If you have an old or damaged shower grill, you can buy a new one (just make sure you check the dimensions before heading to the store).
Pour water into the pipe and watch it drain away. If you notice over time that is it becoming worse, call us in.
Most drain cleaners you can buy on the market contain toxic materials that can be dangerous for pets, children and adults, and can even cause damage to pipework. If you do use one of them in your shower drain, make sure you follow all the instructions (including the safety procedures such as using it in a well ventilated area).  Also ensure that you make sure all of the drain cleaner has been washed away before having a shower, as having even diluted chemicals such as caustic soda coming up in your shower while in use can be dangerous.
If you've tried various method of unblocking your drain, or just want a professional to take care of it as quickly as possible, give us a call.  We're the blocked shower drain experts and on call when you need us most, right throughout the year.
Blocked shower drains are our specialty
One of the biggest headaches for property owners is tree roots getting into the drainage system.  Once they find their way in, it can be difficult to eradicate them without regular professional clearance.
Not all trees have roots that are invasive, however some of the most popular varieties such as silky oaks, jacarandas, poplars and golden wattles, as well as other smaller garden plants such as bamboo, grape vines and wisteria, can quickly find their way into tiny gaps or fissures in your pipework.  You may not even realise your drainage system has been compromised until your pipes start to clog up and run slower.  If left long enough, tree roots can completely fill a pipe, causing it to become damaged from the inside out and even break altogether.
If your property is located close to trees or surrounded by garden, we recommend having your pipes cleared out on at least a six monthly basis.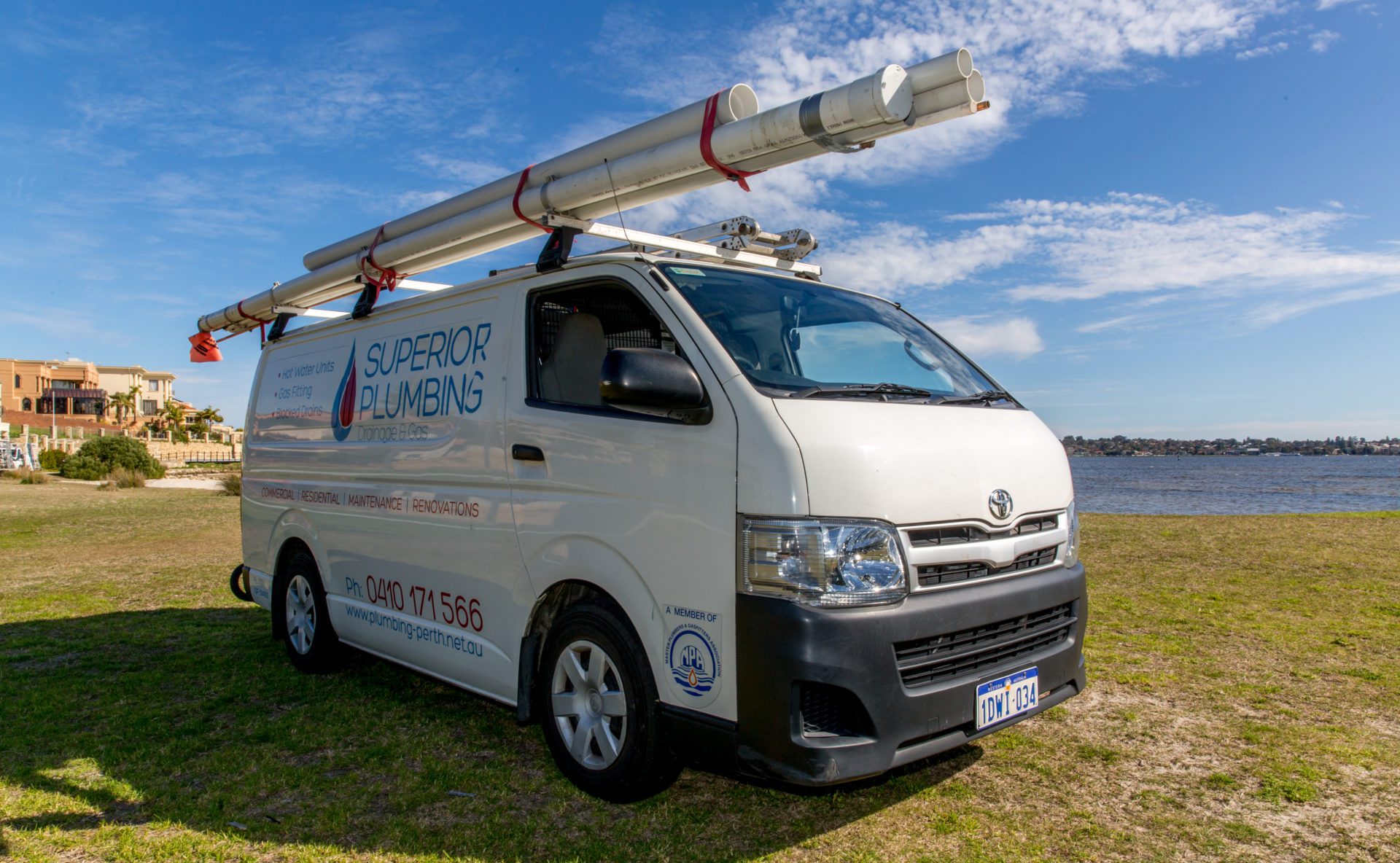 Ready to Work with Us?
We have over a decade's experience working with residential and commercial customers right across Perth, and our reputation for high quality workmanship and service is second to none.   When you choose us for all your plumbing and gas needs, you can rest easy knowing that:
We'll show up on time, every time. We'll even give you a call when we're on the way so you know when to expect us.
We'll be in clean, easy to recognise uniforms.
Our trucks are fully stocked with everything we'll need to complete your job.
We'll bring mobile payment facilities with us.
We'll be friendly and polite, and explain all steps in our process with you before starting the job.
We'll treat your property as our own, and always clean up any messes that we may have made while completing your work.
So contact Superior Plumbing today and talk to us about your blocked shower drain – we're waiting for your call.
Superior Plumbing Drainage & Gas Rated 4.9 based on 104 reviews. | See Reviews